Spiritual & Christian Counseling
Spiritual & Christian Counseling
Spirituality can be a huge asset in therapy. Looking beyond the self and having something bigger to depend on can reliably help you work through whatever you are experiencing. If faith is part of your journey, I offer counseling services that honor your spiritual path as well.
Often, we look to our spiritual leaders or church to answer all of our questions and help restore balance to our lives, but sometimes additional support can be valuable—or even necessary. As an experienced Christian Counselor, I am able to incorporate your spiritual values and beliefs into your healing journey. I welcome people of all faiths and respect all spiritual paths.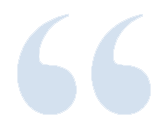 "The spiritual journey is the unlearning of fear and the acceptance of love."
– Marianne Williamson
Contact me today for your free consultation.
I can help you attain the personal growth you truly desire.